ABOUT ROB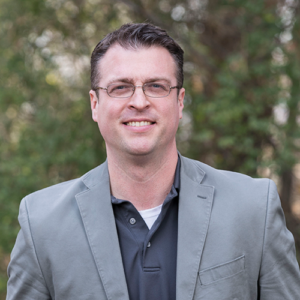 Rob Kelly serves as the founding President & CEO of FORCLT. In this role, Rob is the primary directional leader and architect of the FORCLT network platform and the lead author of the Charlotte State of the City Report.  Prior to this, Rob served 13 years as a pastor, along with numerous other leadership positions, including co-founding CLT/ONE and lecturing at Gordon-Conwell Seminary.  Rob is a graduate of the University of Washington and Gordon-Conwell Theological Seminary-Charlotte, and is pursuing doctoral studies from Bakke Graduate University.  Rob is married to Ani, and they are the proud parents of Addison and RJ.
BOOK ROB TO SPEAK AT YOUR EVENT:
Rob is a regular speaker at churches, conferences, seminaries, ministries, and civic organization, both in Charlotte and around the globe. He is comfortable preaching in front of large congregations, lecturing in a classroom setting, or engaging in small group strategy sessions with church and ministry leaders in front of a white board.
Rob also coaches city networks, both locally and globally, on how to build a healthy, sustainable backbone organization to support gospel centered city transformation in cities. To request Rob for a speaking engagement or coaching session, please email info@forcharlotte.org and someone will follow up with you on details.
ROB'S SPEAKING TOPICS:
City Transformation (Including: City Exegesis, Applied Platform Theory, Stages of City Transformation, History and Principles of Movements, and Models of City and Community Transformation)
Mission Strategy (Including: Innovation in Mission, Local and Global Mission Strategies, and the Missional Church)
The State of the City (An in-depth overview of Charlotte's primary mission needs, including Upward Mobility, Engaging Millennials & Generation Z, and Gospel Multiplication)
Christian Unity and Reconciliation
Theology (Including: Biblical and Systematic Theology, Theology of Union, Missiology, Theology of the City & Place and Ecclesiology)
Christian Leadership (Including: Strategic Planning & Dreaming Sessions, Teams and Team Building, Conflict Management and Leadership Formation)
Expository Preaching